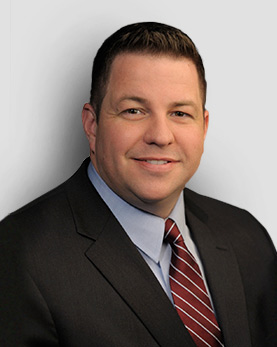 Jake Stanfield M.D.
A fellowship-trained orthopaedic surgeon
Dr. Jake Stanfield is a fellowship-trained orthopaedic surgeon specializing in all aspects of hip and knee replacement including minimally invasive hip replacement (direct anterior approach and mini-posterior approach), total knee replacement, partial knee replacement, and revision hip and knee replacement.
Born and raised in the Tri-Cities, Dr. Stanfield is committed to providing his patients the best techniques available in hip and knee replacement surgery. Dr. Stanfield is passionate about educating and guiding his patients through the joint replacement experience with compassion and understanding. Although he has performed a high volume of joint replacement procedures, he is committed to giving each patient the time and attention they require to achieve their optimal result. With each patient he desires to earn their trust, encourage understanding, and achieve excellence.
Dr. Stanfield sees patients at Northwest Orthopaedic and Sports Medicine at 875 Swift Blvd Richland, WA and 3900 South Zintel Way in Kennewick, WA. He will perform surgery at Kadlec Regional Medical Center and Trios Southridge Hospital.
A PERSONAL NOTE
I was born and raised in the Tri-Cities, Washington. I am The fourth child in a family of 10 children. I still have many family members in the area and my father and mother continue to work in the area as custom home builders. At home, above all else, I was taught honesty, integrity in my work, and compassion towards others
I graduated from Richland High School and served as a missionary in Colorado for two years. I then graduated from Washington State University and attended the University of Washington School of Medicine. I quickly gained an interest in orthopaedic surgery because of the profound effect it can have on peoples' lives and I loved the idea of using my hands and advanced technology to help people heal.
I was fortunate to be trained at the University of Kentucky Orthopedic Surgery Residency for 5 years before completing a 1 year fellowship in complicated joint replacements and revision joint replacements at The Southern Joint Replacement Institute in Nashville, Tennessee. Along the way, I have been joined by my wife, Jennie, and our 4 children.
I am proud to say that I have trained under some of the finest surgeons in the world, not only because of the skills and techniques they have taught me, but more importantly because of the way they have shown me how to care for patients.
I am excited to bring the knowledge, skills, and techniques I have gained over the last 14 years to the people of my hometown.
CARE PHILOSOPHY
EARN TRUST
When a patient decides to visit with a surgeon, they may feel that they are in a vulnerable position by placing a tremendous amount of trust in someone they don't know. I feel privileged to enter into that relationship with a patient and earn their trust by giving honest answers and treating each patient like they were my own family.
ENCOURAGE UNDERSTANDING
My goal with every patient is to encourage understanding. I want to understand how their symptoms influence their life. I want to understand their goals and expectations. I want the patient to understand what is causing the symptoms and the things they can do to improve upon them. Sometimes the preferred treatment is non-surgical and other times the solution is surgery. When a decision for surgery is made, I want the patient to understand why surgery is recommended, what to expect before, during and after the surgery. I want to understand the patient's questions and concerns.
ACHIEVE EXCELLENCE
During surgery, my goal is precision and excellence. Every patient deserves to have the surgeon's and surgical team's best effort and uncompromised commitment to an excellent result for each patient.
EDUCATION & TRAINING
Southern Joint Replacement Institute, Nashville, TN
Adult Reconstruction Fellowship - (2015-2016)
University of Kentucky, Lexington, KY
Orthopaedic Surgery Residency - (2010-2015)
University of Washington School of Medicine, Seattle, WA
MD - (2010)
Washington State University, Pullman, WA
B.S. Biochemistry with emphasis in Molecular Biology - (2006)